The podium is completed by EA's Spore and The Sims 2 Deluxe release.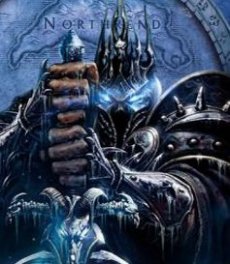 The mammoth publisher got tho other Sims 2 titles in the top, so it must be wearing a big satisfied grin just about now.
Call Of Duty: World At War and Fallout 3 had to settle for their placement in the extended top 5, while Far Cry 2 is trying to defend its trenches at number 9.
But what about that challenger we've mentioned in the in the first paragraph. Grand Theft Auto IV stays at number 7 with special license plates reading "Fail". The plethora of bugs infesting the release must have something to do with the poor performance of the game in the charts.
The US PC software sales charts for the week ending on December 6 goes as follows:
1. World Of Warcraft: Wrath of the Lich King
2. Spore
3. The Sims 2 Deluxe
4. Call Of Duty: World At War
5. Fallout 3
6. The Sims 2 Apartment Life
7. Grand Theft Auto IV
8. Left 4 Dead
9. Far Cry 2
10. The Sims 2 Mansion & Garden Stuff