The delay would be devastating to PlayStation 3 sales, as everyone expected Sony planned to turn Unreal Tournament into an answer to Microsoft's Halo 3.
Another PlayStation 3 game set to be delayed is Stranglehold, which won't hit the market in the third quarter but in the fourth one. Also, BlackSite: Area 51 is expected to have lower sales due to the adverse impact of the split shipment between the Xbox 360 and the PlayStation 3, with the latter version also re-scheduled for the first quarter of 2008.
"While we regret that these delays will cause us to lose some valuable holiday sales in the near term as well as shift revenue for some of these titles out of 2007 and into 2008, we remain confident that our technology strategy and product plan position us to grow both revenue and market share as we move into the heart of this console cycle," said David F. Zucker, Midway's president and chief executive officer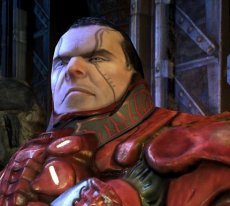 .
Still, it seems that there's still hope for Unreal Tournament 3, or at least that's what Epic's Mark Rein seems to think. In a recent post on the company's forum Rein stated that:
"As a public company, Midway felt an obligation to its shareholders to let them know about the possibility of a delay. Our goal is still to get the PS3 version of UT3 in stores before the end of 2007. However, we will only ship it once its ready and is the best game we can deliver."
However, do keep in mind that we're talking about the same Rein who was quick to dismiss the November launch rumors almost one month ago:
"We do not know exactly when the game will be completed. All we've said is that we're hoping for a November release but as you know we value getting it right over getting it right now so there's no guarantee of that."