The Japanese men in black are under development at Sanzaru Games and will unleash their lethal attacks in March 2008.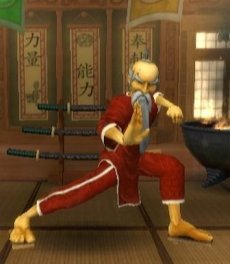 The game will have the player face a series of martial arts challenges to test their reflexes and measure their reaction times. The faster, the better, and those who rapidly improve will manage to get ahead with their training and eventually earn the much-desired black belt from their own personal Sensei.
"Ninja Reflex channels the accessible multiplayer fun of Wii Sports and the self-improvement aspect of Brain Age into a martial arts universe that is ideally suited for the Wii and Nintendo DS," said David Luntz, President and CEO of Nunchuck Games
Ninja skills will also be put to test in multiplayer battles, where up to four players can compete for supremacy.