Ubisoft's share rose 12% on Wednesday on the Paris stock exchange, from an initial $86.44 to $86.54.
The recent deal covers the rights for mostly everything relate to the Tom Clancy name, including games, films, books, and all kinds of merchandising.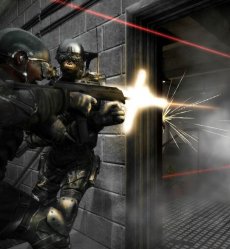 The announcement came as everything but a surprise, given that the French publisher and Clancy had been in business for some years now. As you may already know, two of Ubisoft's most famous franchises are Ghost Recon and Rainbow Six franchises, both of them tagged with the Tom Clancy name.
"The Tom Clancy brand is recognised around the world for offering exciting video games, films and books. Capitalising on the strong franchises that we've built over the past 10 years, we will take the Tom Clancy game brand to the next level of the global entertainment industry," stated Yves Guillemot, Chief Executive Officer at Ubisoft
Two more Tom Clancy games are scheduled to make their debut later this year: EndWar, a WWIII -themed strategy game and Tom Clancy's Air Combat.
Last but not least, there was some talk about the development of a Tom Clancy MMO, but nothing has been nailed down for the time being.