New data should arrive soon about the remaining days of 2008, b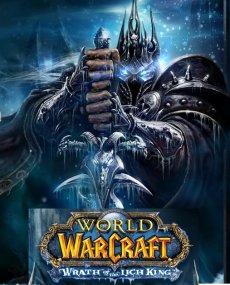 ut it's highly unlikely that another outsold the Wrath of the Lich King. Spore was a silver medal finalist, but nobody expects it to rise to its former glory.
Left 3 Dead is on third place and then everything comes down to a party of "Sims 2 and guest". Don;t be afraid, Call Of Duty: World At War and Fallout 3 and still ranking high in the top:
1. World Of Warcraft: Wrath of the Lich King
2. Spore
3. Left 4 Dead
4. The Sims 2 Double Deluxe
5. Call Of Duty: World At War
6. Fallout 3
7. The Sims 2 Apartment Life Exp. Pack
8. Bejewled Twist
9. World Of Warcraft Battle Chest
10. The Sims 2 Mansion & Garden Stuff Exp.