The Wii Fit will be released in North America on May 19 and will be bundled with the Wii Balance Board accessory.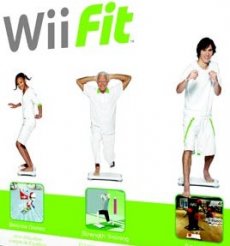 Nintendo's Wii Fit is a "fun, easy and affordable way to incorporate exercise into the consumers' daily routines" and features over 40 yoga, aerobics, strength training and balance activities.
The company has a special offer for consumers living in New York: the first 1,000 persons who pre-order Wii Fit from the Nintendo World store (and place a $5 deposit for the package) will receive a limited edition Wii Fit T-shirt featuring the image and reproduced autograph of famous Nintendo video game designer Shigeru Miyamoto.
The Wii Fit pack debuted in Japan last year, on December 1. According to Nintendo's data, the aerobics package already sold 1.4 million copies over there. It remains to be seen if Americans will be as keen to get on with their virtual exercise routine.