According to
Famitsu
, PlayStation 3 sold sold 53,000 units during the week ending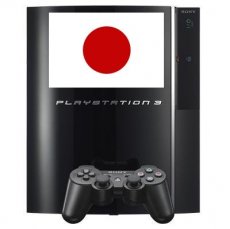 November 18, while the Wii only pushed 36,000 consoles off the shelves. From the look of things, Sony finally managed to do a nice trick and revive the public's interest for the PS3.
On the other hand, Nintendo continues to firmly hold the first position in the charts. The DS console held its throne unshaken thanks to its sales of 81,000 units. Its closest competitor in the charts is the PSP, still far behind with 66,000 sold units.
The complete top unrolls like this:
1. Nintendo DS – 81,000
2. PSP – 66,000
3. PS3 – 53,000
4. Wii – 36,000
5. PS2 – 8,800
6. Xbox 360 – 5,000
At the low end of the ladder, the Xbox 360 is still taking a heavy beating from the PlayStation 2, supposed to be the rival of the former Microsoft console. Guess that miracles don't last for long in the Land of the Rising Sun.