Still, the company doesn't seem very sure about the success of the game. Apparently, there's still hard to predicts whether the early sales will proceed at the same pace or not.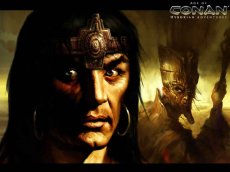 The announcement states clearly:
"Funcom will not report subscriber numbers on a regular basis, for marketing reasons, but will provide additional financial guidance before the Second Quarter 2008 reporting."
It may be that Funcom's execs might consider these numbers to be underwhelming, given that the server parks are dimensioned to handle 600.000-700.000 subscribers (not concurrent users) for the launch period.
All in all, Age Of Conan will become a success for Funcom when it reaches an user base of over 1 million members. It may take the game a while to get there, but, the again, all successful MMO do take longer than expected to flourish.