And so, Sony gets an official message of forgiveness which basically is a short trip on the "Guilty Lane":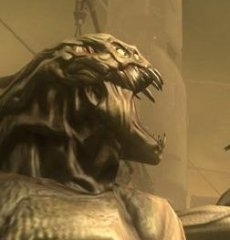 "I think some important lessons have been learnt. So we do forgive Sony for what they have done, even though they still believe they have done nothing wrong. In an industry that is breaking new frontiers, it is important that long held traditions of film and television are maintained. These traditions include having courtesy, respecting the dignity of your subject, and admitting when mistakes have been made. In so many ways Sony have failed to live up to these standards by disrespecting people of faith and the victims of gun crime here in Manchester."
Just to be clear, this message comes after a series of ridiculous demands, made by the very same institution. At first, Sony was accused of "desecrating" the Manchester Cathedral and threatened with a lawsuit. Then, the idea of going to court was dropped (it stood no chance anyway) and instead the Church asked to take the game off the shelves, make a donation to the anti-gun crime movement and, of course, apologize.
The previous chapter in the scandal had the Church of England asked that the game be pulled from the British Academy Video Games Awards.
In the mean time, Sony did apologize for making the Cathedral part of its game, even though it was something that the company had the legal right to do. As for the moral aspect of the story, the shoot-out scene only involved the hero and aliens, no human characters were to be slaughtered inside the walls. At least, not by the player.
We hope this is the last we'll hear of it. Still, we do have a couple of advices for Sony's future projects:
1. use evil demons instead of aliens, you might get off with it; or
2. promise to burn one developer at the steak, this might also work out fine; after all, it did the trick back in the Middle Ages.