The first novel, dubbed The Infernal City, will become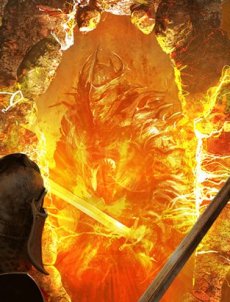 available this autumn . The book is set after the events of The Elder Scrolls IV: Oblivion. The story revolves around a floating mysterious city casting a horrifying shadow. Wherever it falls, people die and rise again as undead.
The main characters will be a seventeen-year-old girl named Annaig and the Emperor's young son, Prince Attrebus. The duo will travel through the Elder Scrolls universe and save the kingdom as they see fit.
"We've been big fans of Greg's work for a long time, and we're thrilled he agreed to bring his talents to The Elder Scrolls," said Pete Hines, vice president of public relations and marketing for Bethesda Softworks. "We see these books as a natural extension of the franchise and think fans will love the stories and characters Greg has created."
Greg Keyes is well-known for its Age of Unreason and for the three Star Wars novels in the New Jedi Order series.