The final figure is based on all the sales in North America, Europe, and Asia.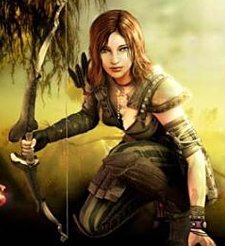 The original game was released in April of 2005. Later on, several expansions have been added: the first one was Guild Wars Factions, followed by Guild Wars Nightfall, and, most recently, by Guild Wars: Eye of the North.
"Reaching the five million mark is extremely gratifying for us at ArenaNet because it shows the hard work and dedication we put into our games has resonated with the fans," said Mike O'Brien, co-founder of ArenaNet. "We are committed to supporting all of our Guild Wars players, and at the same time, we're extremely excited to work on the game's evolution. Certainly the future of Guild Wars is as bright as its past and present."
The game was published by NCsoft and developed by ArenaNet, a studio currently working on the GW sequel. Guild Wars 2 will take place over 200 hundred years after the events portrayed in Guild Wars: Eye of the North, and is scheduled to go into public beta in the second half of 2008.