Crave is a California-based publisher, best-known for World Championship Poker and Pinball Hall of Fame games.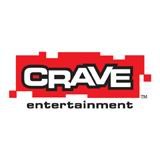 The company is still listed on ESA's member page, but this is soon to change, claims Game Politics:
"GamePolitics has learned from a knowledgeable source that Crave is no longer a member of the organization, which represents the interests of US video game publishers. Despite leaving ESA, Crave will be exhibiting at next month's E3."
It's rather odd why haven't either Crave or the ESA gone public with the news. It may just be idle gossip, or ESA's is trying to make this leave as quite as possible, for fear it may convince other members to follow the same path.
If the story is confirmed, Crave would be the fifth company to leave the ESA this year. The first companies to give up on the ESA were the Activision and Vivendi (May 2), followed by LucasArts (May 19) and id Software (May 26).