The man behind X-men and the Rush Hour trilogy unveiled this idea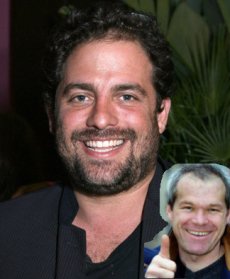 during an interview with
MTV Multiplayer
. According to Ratner, the plot should be something like this:
"It could be about a kid from a small town who dreams of being a rock star and he wins the 'Guitar Hero' competition. One of these dreams-[come-true] kind of concepts."
Apparently, Ratner is very fond of his idea, although he admits that such a project is unlikely to take off in the near future. The reason is quite simple and obvious: it's a dumb idea. Still, Rattner tries to make it sound less bad than it really is:
"I would love to do a Guitar Hero movie, if Activision would ever let me," the director confessed, continuing, "I'm trying to convince them, but why would you have a movie screw up such a huge franchise? Not that I would make a bad movie."
Brett, the Uwe Boll role is already taken. Why would you want to be the runner-up the "epic failure" race?