As usual, the above release date is a matter of joy only for gamers located in North America. The European release is scheduled for November 21.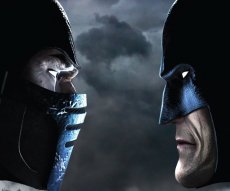 Alongside the default version of the game, Midway also plans to launch a Kollector's Edition, which will come in special packaging and feature an exclusive removable print designed by well-known comic book artist Alex Ross, as well as bonus video content.
Mortal Kombat vs. DC Universe will be released on both Xbox 360 and PlayStation 3.
Now it remains to be seen just how fun can be such a weird mixture of characters. Having Batman punch The Joker out of the scene and right into a prison cell is no news, but putting together Wonder Woman and the rather undead Scoprion it's a long stretch to say the least.
Then again, it may be that the new fighting systems such as Freefall Kombat and Klose Kombat and the multi-tiered environments will be enough to appease most Mortal Kombat fans.