The very short list features three modern bands: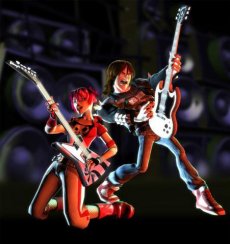 – Atreyu – Right Side of the Bed
– Protest the Hero – Bury the Hatchet
– Trivium – Detonation
The new track pack will hit the virtual store on September 20 at 2am (PST) and will retail for 500 Microsoft points ($6.25). A bit (too) much in my opinion. However, the current price policy is unlikely to take a step back in the near future, no matter how most fans feel about it.
Activision recently announced song packs downloads have passed the 650,000 milestone, a nice round figure which basically says "carry on guys, there are enough people eager to buy them".
Guitar Hero II has been released this April.