The former Vice President of Xbox Europe recently stated that consoles will get to live for a maximum of then years, if not much sooner.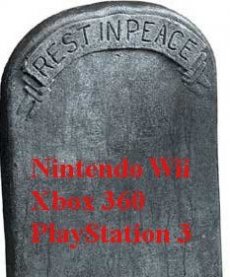 "I think dedicated games devices i.e. consoles (and handhelds) will die [out] in the next 5 to 10 years. The business model is very risky and the costs associated with creating new hardware are incredibly high," Duncan told That VideoGame Blog during an interview.
"There is a definite "convergence" of other devices such as set top boxes. There's hardly any technology difference between some hard disc video recorders and an Xbox 360 for example. In fact in 5 to 10 years I don't think you'll have any box at all under your TV, most of this stuff will be "virtualized" as web services by your content provider."
It's quite ironic, but this statement matches Sony's claims that the PlayStation 3 would last on the market for a minimum of ten years.
Only time will tell if Duncan is right or not. However, with MMO's like World of Warcraft ripping the market apart and technology improving itself on a regular basis, one shouldn't be amazed if instant play would come only as an online offer in the future.