The Nintendo Wii will continue to dominate the market during 2008, but Sony's console might prove to be a worthy competitor starting 2009. According to DFC analyst David Cole, PlayStation 3 is likely to generate more software revenue than the Wii by 2012. Still, Nintendo's console will keep its pole position in the hardware sales race.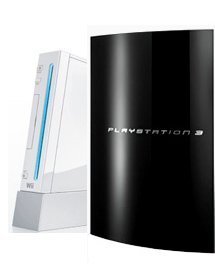 In the mean time, things are looking rather bleak for Xbox 360. Microsoft's console might end up as a "fairly distant third" if it doesn't manage to get a solid position on other markets besides the United States. Japan proved a nut almost impossible to crack (and it's unlikely that Microsoft will have a better luck in the near future), so this turns Europe into the company's first priority. Hopefully, this means that better promotions will hit the Old Continent in the next years.
All in all, the report estimates that the combined sales of the PlayStation 3, Xbox 360 and Nintendo Wii will be around 180 to 210 million by 2012.
And now, back to the financial part. Everyone in the industry knows that online game revenue, advertising and digital subscriptions are the key to larger revenues, but DFC goes further and claims that the growth will be around $13 billion. The industry has been is said to be worth $33 billion nowadays go up to $47 billion by 2009.
Will this forecast come true? Sony definitely hopes so but, until then, I'll just label it under "Nostradamus reports" and wait to see what happens.