The long-standing leaders on Live service had to step down as soon as the latest GTA game hit the service, said Aaron Greenberg, director of product management for Xbox 360 and Xbox Live: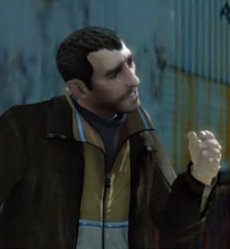 "We had roughly 1 million users in the first 24 hours [of GTA IV's release] go online with the game on Xbox Live," Greenberg told Nextgen.biz
"It's been the number one game on Xbox Live since its launch, so it's knocked off Halo 3 and Call of Duty 4. At launch, our data shows that out of all of our members on Live, the majority of them were playing GTA IV. With a community of over 10 million members, that's pretty rare."
Greenberg added several other facts to the equation, such as:
– over 2 million GTA IV achievements were unlocked in the first 24 hours of the game's release
– over 15 million Gamerscore points were added to users' accounts during the first day
– 1.5 million cross-game invites occurred during the interval.