Redknapp
writes
in a column for UK tabloid The Sun: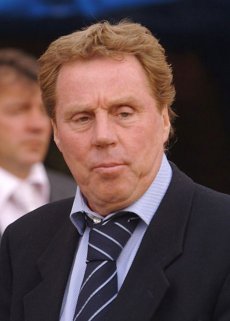 "The English working class is turning its back on football – and that is not my fault. It may sound old and corny but when I was growing up, working class lads like me in the east end lived and breathed football."
"Now I rarely see a kickabout in the park. All I see are the dazzling lights of bedroom windows from the glare of TVs and computers. It seems football cannot compete with an Xbox."
Later on, Redknapp also complains that nowadays is almost impossible to find local talents for the team, all thanks to gaming:
"I do have a lot of foreign players at Portsmouth but believe me I'd love nothing more than to field a team of 11 so-called 'home-grown' lads born within the city limits."
"But it has become harder and harder to find enough kids of the kind of quality required to make the grade without buying an air ticket."
Well, you're wrong Mr. Redknapp, Xbox gaming may be the same as football at times. For instance, you feel the urge to kick the 360 console if it happens to freeze and die on the user.