EA will pay up to $620 million in cash to the stockholders of VG Holding Corp. and has also agreed to lend the corporation up to $35 million through the closing of the acquisition and to assume outstanding VG Holding Corp. stock options.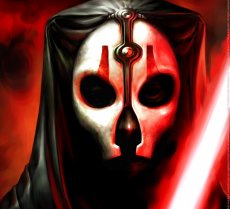 With the two studios in its corporate pocket, EA added ten franchises under development and six wholly owned games to its treasury.
"We are truly excited by John Riccitiello's new vision for EA," said Ray Muzyka, Co-founder and CEO of BioWare Corp. "This vision is consistent with BioWare's focus on crafting the highest quality story-driven games in the world. It will enable us to further the careers of the passionate, creative and hard working teams at BioWare Edmonton and BioWare Austin."
At present time, BioWare is working on Mass Effect, which will be published by Microsoft in November. In the mean time, Pandemic Studios is busy with Mercenaries 2: World in Flames and Saboteur,plus other several unannounced projects.
As far as I'm concerned, this is definitely bad news for all RPG fans. EA's history and quality games don't have a lot in common. I'm eagerly expecting Neverwinter Nights 3: The Sims. As for the KotOR franchise, it might as well be dead and buried. Got a spare shovel?