According to an earlier report, a PC version of the real-time strategy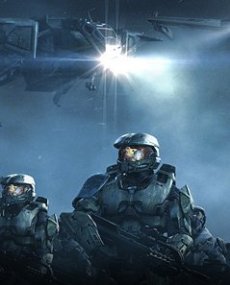 game was in the making, with cross-platform play between PC and Xbox 360 as the star feature.
However, Microsoft's answer to the matter was the exact opposite: no PC version, no cross-platform play. IGN reports:
"Halo Wars is being developed from the bottom up for the Xbox 360 and its control scheme to ensure that we deliver a groundbreaking console RTS experience. Given that, we have no plans to develop 'Halo Wars' for Windows Vista at this time," a Microsoft representative said.
Microsoft may be right and the company just considers that a PC port is just not worth it, be it at this time or ever. Then again, such plans might be considered at the Microsoft HQ and the company is just stalling so it could pop the news at a better time.