According to NPD's data for the week ending on October 25, Far Cry 2 got to be the king of the software hill. Next in Line came Spore, probably a little tired from all that genetic c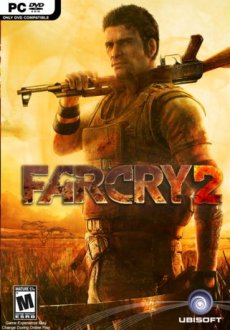 rossing and breeding, not to mention planetary exploration, plus a dash of annoying EA DRM.
The first sightings of famous franchises are on the the sports 4 and 5, with WoW: Battle Chest and The Sims 2 Apartment Life Expansion Pack. Next in Line is Dead Space, either following the Sims above or just running away from The Sims 2 Double Deluxe and Warhammer Online: Age of Reckoning.
World of Warcraft, as always, just won't leave the top 10, which is fully available below:
1. Far Cry 2
2. Spore
3. Nancy Drew: The Haunting of Castle Malloy
4. WoW: Battle Chest
5. The Sims 2 Apartment Life Expansion Pack
6. Dead Space
7. The Sims 2 Double Deluxe
8. Warhammer Online: Age of Reckoning
9. World Of Warcraft
10. Colonization