Basically, some were waiting to see a company representative come up and state "We intend to drop Wii's price". Well, you may take "Nintendo", cut off the "[we] intend" part all you'll get the right answer: "No".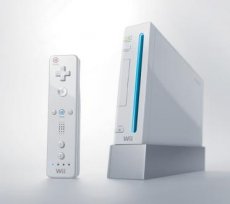 Nintendo of America's marketing VP George Harrison told Reuters that the demand is still very high and, therefore, the console will continue to retail for its current price, namely $249.
The announcement shouldn't be much of a surprise to anyone. Earlier statement warned that Nintendo would be unable to meet the Wii demand for the holidays. Nintendo of America's president Reggie Fils-Aime stated:
"We're working very hard to make sure that consumers are satisfied this holiday, but I can't guarantee that we're going to meet demand. As a matter of fact, I can tell you on the record we won't."
Furthermore, the demand is unlikely to drop any time soon, especially since Nintendo has a huge list of Wii games scheduled to hit the shelves this fall and winter.