It may be that StarCraft fans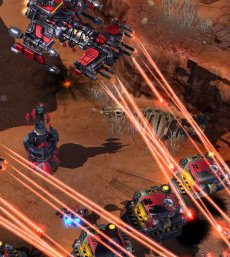 were expecting to see the game come out this year, especially since the holidays season is getting near. But no: Activision Blizzard announced its plans during the Activate Asia Pacific conference in Auckland New Zealand.
According to Managing Director Philip Earl (quoted by StarCraftWire.net), the plan is as follows:
"Next year's offerings from Activision Blizzard should include highly anticipated PC strategy title StarCraft II, the sequel to one of the world's most enduringly popular games."
And now, for the good news: Blizzard is well-known as the company always eager to delay a bit more its releases. Yes, it's a long wait, but the extra time is actually well-spent. A little something that most companies forget about when delaying titles.