Up till now BioShock was the proud promoter of a very unpopular policy: the game was
limited to 2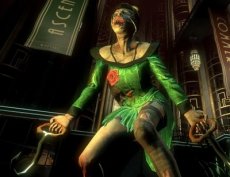 installations per copy. When confronted with a significant wave of outrage, the company raised the number of simultaneous installs to 5. Also, gamers were told that a revoke application would be released later to sweep clean the issue at hand.
The BioShock Activation Revoke Tool basically allows game owners to install the game as many times as they would like. According to 2K Games, the tool will "de-activate the current license on the computer contact the activation server to free up the activation, for future use"
The tool works for the retail box copy of BioShock. The Steam version of BioShock already revokes an activation when BioShock is uninstalled on a machine, and does not need a tool. This tool does not work for Direct2Drive.
Also, the Revoke Tool will not remove SecuROM, another "popular" feature in BioShock.
The tool and a PDF file with user Instructions are available for download on 2K Games' site.