The new update is available for both Xbox 360 and PC and will include the following: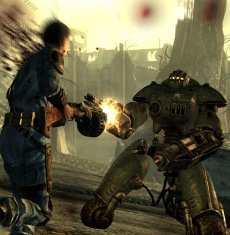 – New Features
– New achievements for The Pitt
– Support for multiple downloadable content
While Bethesda keeps its corporate lips tight regarding the content packed under the "new features" tag, the new achievements for The Pitt have been fully unveiled. The update, the company unveiled, will add 58 achievements worth 1200 GS in the game profile.
The list of new achievements includes Into The Pitt, Unsafe Working Conditions, Free Labor and Mill Worker.
The update can be obtained automatically via Games for Windows Live or downloaded manually.