Dubbed id Mobile, the division will be lead by Katherine Anna Kang, the former director of business development at id Software. Incidentally, Kang is also the wife of id co-founder John Carmack. Looks like id liked to keep business in the family.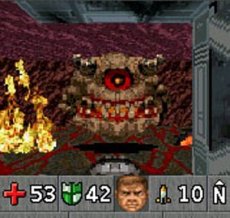 "We are operating on the assumption that mobile gaming has a potential for huge growth," Carmack told USA Today. "It's at a tipping point. Everybody has a phone, and almost every phone is powerful enough to do good games on it.
The first development plans for the division revolve around id's well-known IPs: both Quake and Wolfenstein are to have mobile versions of their on, while Doom RPG will have a sequel.
Doom RPG was released two years ago and managed to sell over 1 million copies. Last year id launched another mobile title dubbed Orcs & Elves, with sales of around 400,000 units. This December will see id launch Orcs & Elves II, with EA Mobile acting as publisher.