Previously, Yoshida was the Senior VP of the US Studios.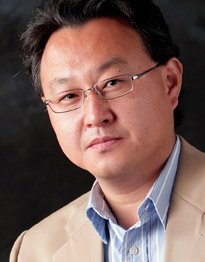 The move is must be very good news to Kazuo Hirai, who had to take over after Harrison leaved the company to join Atari.

"SCE WWS has been developing global hit titles, sharing resources and know-how within SCE Group since its foundation, and we will reinforce our software business by further enhancing coordination among the studios under a new leader. Under the leadership of Yoshida, who has proven track record in managing creative talent, SCE WWS will accelerate the software development for the PlayStation 3 and PSP".
Shuhei Yoshida has been with SCEI since April 1996 and was one of the first members of the PlayStation team. After a while, he moved to Sony Computer Entertainment America (SCEA), where he ultimately became Senior VP of the US Studios.
The PlayStation 3 has still to prove itself as a better choice than Microsoft's Xbox 360, and the PSP is not doing so good at present time. On short, the new president is looking forward to a tough job. We wish him good luck.