Zelnick told
GameSpot
that fans should forget all about its previous statement, which clearly got misunderstood: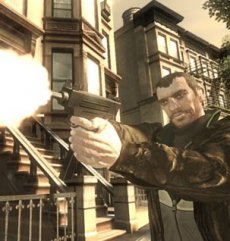 "I wasn't intending to be newsworthy," Zelnick stated. "When asked about the release date, I confirmed the previous release date we'd given, which is our second fiscal quarter. That's to say sometime between the beginning of February and the end of April."
Previously, Zelnick said that it was not the time to announce a release date for the game. Furthermore, the statement was a bit ambiguous, reason enough for GTA fans to doubt that the game will actually make it on the market in early 2008:
"It's a fair question given that we weren't able to stick to our firm date the last time. We're going to give a firm date when we are utterly convinced that we have it and that isn't right now. We know it's highly anticipated. Right now our view is to put out a high quality title and we're not in the business of disappointing investors."
So it's back to square one, I guess.