The pack, as detailed by Treyarch, will include 3 multiplayer maps and an additional level for the Nazi Zombies mode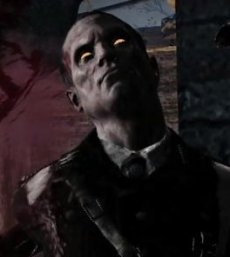 The first map is called Nightfire and will have players take to the streets of a war-ravaged Berlin with only the flames of the burning city to expose the enemy.
Next inline comes Station, which offers a bombed out underground train station littered with hidden passageways and destroyed subway cars.
Last map on the list is Knee Deep, set to take place on the island of Peleliu in a once tranquil village turned chaotic Japanese command center.
As stated above, the DLC pack will also include Verrückt (Zombie Asylum), additional level for the 4-player co-op Nazi Zombies Bonus Mode. Fans will be getting more weapons, perks via the addition of Perks-a-Cola machines, electroshock defenses and, of course, an endless zombie horde.
The Call of Duty: World at War DLC will be released this March on PS3, Xbox 360, and PC.