The company also stated that it plans to launch the simultaneously on both Microsoft's Xbox 360 and Sony's PlayStation 3.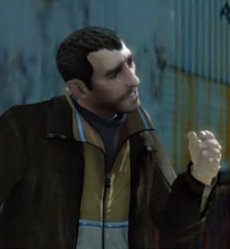 "We are so excited to be releasing Grand Theft Auto IV," said Sam Houser, Founder and Executive Producer of Rockstar Games. "We've pushed ourselves very hard to make something incredible and hope the game sets a new benchmark for interactive entertainment."
Previously, all that either Rockstar or Take Two were able to promise was that the game would make its way onto the market in early 2008.
"When asked about the release date, I confirmed the previous release date we'd given, which is our second fiscal quarter. That's to say sometime between the beginning of February and the end of April," stated Take Two CEO Strauss Zelnick in last November.
Grand Theft Auto IV was developed by Rockstar North.