Funcom decide to forget all about unleashing the bad-mannered Ba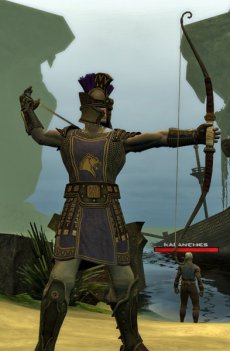 rbarian on March 5 due to development necessities. According to the
official announcement,
MMO fans might get lucky on May 20, unless another delay announcement just happens to pop up in the mean time:
"The highly anticipated MMO receives 8 more weeks of development, allowing Funcom to deliver a more polished MMO experience when the game launches on the 20th of May 2008. Despite great feedback on vital aspects like immersion, fun factor and the exciting combat system, the management of Funcom has decided to polish the game even more. Eight weeks of development work is therefore added to stress game systems and polish the game further leading up to launch."
The news barely hit the web and rumors already have it that the game stands a good chance of not being ready until May too. Any bets on either they're right or wrong?