Rockstar was allegedly in negotiations over such a project with one of the six major studios to produce such a movie. It is also rumored that Eminem was to take part in the project too.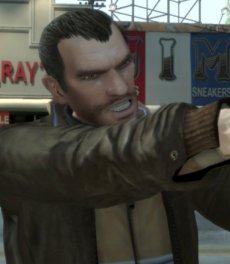 According to Variety's blog, the deal was almost as good as done, but then:
"at the last minute, it all fell apart. I'm told Take 2 couldn't finalize terms with the studio, though I'm not sure if it was a purely financial issue or if, in the end, the publisher got cold feet about giving away rights to its baby."
Rockstar later send an official statement on the matter. As expected, the company denies any involvement in such a project, but it does confirm the existing rumors:
"Rockstar was not involved in this project in any shape or form nor is it something that we're currently interested in. There was no GTA movie in the works as far as Rockstar is concerned. Some movie producers were trying to put something together to entice us to make a movie, as studios and production teams frequently have done in the past. This proposal was no more interesting than the numerous others we receive. We never entertained proceeding with the project."
All in all, no GTA movie for the time being.