The demo was made available on August 21 on Xbox Live and Playstation Network.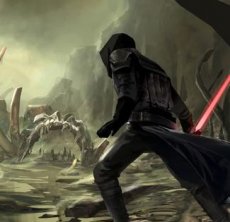 This is the second record socred by the Star Wars game. Previously, The Force Unleashed managed to become the most downloaded action demo on Xbox Live, with 1 million hits in just eight days.
The previous record-holder on the Live network was Silicon Knights' Too Human with 900.000 downloads.
Star Wars: The Force Unleashed will be released in North America on September 16 on PlayStation 3, Xbox 360, Playstation 2, Wii and Nintendo DS. The European release is scheduled 3 days later.
At this time LucasArts still denies planning a PC release of the game, but there might be some hope for that if all goes all for the other platforms.