President of SCEE David Reeves stated that PSP buccaneers are up for a nasty surprise in the near future. He would go no further with the announcement, but offered an entire new perspective on the whole piracy issue: it's good business for Sony, at least every now and then.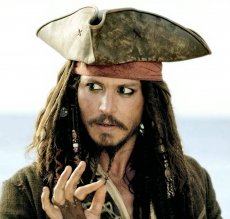 Reeves told MCV during Sony's developer DevStation conference in London that:
"There is a piracy problem on PSP. We know about it, we know how it's done. It sometimes fuels the growth of hardware sales, but on balance we are not happy about it."
It's summer time, sales are slowing down, so there's no problem if Sony takes a few shots at PSP pirates. It's not the season to go out and get a new PSP, so why bother with the thought of purchasing it anyway?
Then again, don't act all amazed in Sony suddenly slows down its anti-piracy efforts starting this Fall, when new games will be flooding the market and a, possibly, a few special bundles as well.