The news popped up on the Ubisoft forum. Community manager Chris "UbiRazz" Easton wrote in a
post
: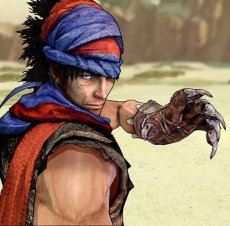 "You`re right when you say that when people want to pirate the game they will but DRM is there to make it as difficult as possible for pirates to make copies of our games. A lot of people complain that DRM is what forces people to pirate games but as PoP PC has no DRM we`ll see how truthful people actually are. Not very, I imagine."
That's the good news. The bad news comes in the digital form, as only the boxed version of the game will get this preferential treatment:
"I was purely talking about store-bought copies of PoP which have no copy protection," Easton later added.
It seems that Ubi has had enough with the scandals generated by DRM-related errors. Both Assassin's Creed and Rainbow Six Vegas 2 shipped with their fair share of issues and now the company seeks to limit the damage as much as possible, especially since it wants to have a best seller for this time of year.