This year's
BlizzCon
will be held at the Anaheim Convention Center in Anaheim, California on October 10 and 11. The Diablo/Word of Warcraft/ Starcraft II maker is expecting an even bigger crowd than last year, so already planned to expand from two convention halls to three.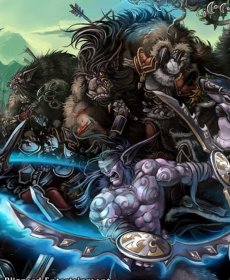 "Whenever we've been able to meet and interact with Blizzard gamers from around the world, it's been a great experience for us," stated Mike Morhaime, CEO and cofounder of Blizzard Entertainment. "We're looking forward to seeing even more of our players at this year's BlizzCon and delivering another entertaining and informative event for them."
The list of highlights includes the following, plus the promise that more features will be added in the near future:
– Hands-on play time with upcoming Blizzard Entertainment releases
– Discussion panels with Blizzard Entertainment developers
– Competitive and casual tournaments for players to showcase their talents
– Areas and activities devoted to licensed products such as the World of Warcraft Trading Card Game
– Costume, machinima, and character sound-alike contests with great prizes
– Commemorative merchandise based on the Blizzard Entertainment franchises
– A silent auction
Tickets for BlizzCon will go on sale in the next few weeks at a price of $100 USD per person.