The version is already
available
for pre-order. The PC version comes with a price tag reading $69.99. As usual, the console versions (PlayStation 3 and Xbox 360) are $10 more expensive.
The Fallout 3 Collector's Edition includes the following: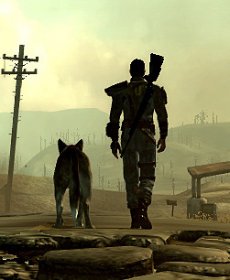 – Fallout 3: From the creators of the award-winning Oblivion comes one of the most realized game worlds ever created. Create any kind of character you want and explore the open wastes of post-apocalyptic Washington, D.C. Every minute is a fight for survival as you encounter Super Mutants, Ghouls, Raiders, and other dangers of the Wasteland. Prepare for the future.
– Vault Boy Bobblehead: Enjoy your very own Vault Boy with this collector's item direct from Vault-Tec.
– The Art of Fallout 3: This hardcover book features nearly 100 pages of never-before seen concept art and commentary from Bethesda Game Studios artists.
– The Making of Fallout 3: Get an exclusive, inside look at Bethesda Game Studios and the team behind the game with this special DVD.
– Vault-Tec Lunch Box: The entire package comes in a fully customized metal lunchbox.