Yesterday Harmonix announced that they had developed a patch for the PlayStation 3 version of Rock Band that would've enabled players to use the Guitar Hero III controller with the game. However, the developer added the patch wasn't to be released because Acitivision did everything in its power to keep it under covers.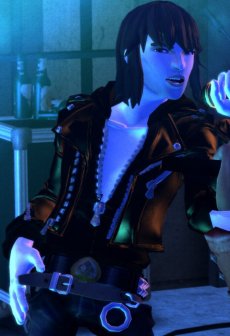 According to Activision, this version of the story is a "very misleading picture" and the guilty party is actually located in the Harmonix offices:
"In fact, Harmonix and its parent company MTV Games/Viacom recently declined Activision's offer to reach an agreement that would allow the use of Guitar Hero guitar controllers with Rock Band. We have been and remain open to discussions with Harmonix and MTV Games/Viacom about the use of our technology in Rock Band. Unfortunately for Rock Band users, in this case Harmonix and MTV Games/Viacom are unwilling to discuss an agreement with Activision."
Whatever may be the truth, do note the word "agreement". Activision makes no mention of money, but it's most certainly that they asked the patched to be released only after Viacom would've opened up its check book and written a nice sum to please the Guitar Hero III publisher.
So, bottom line: Activision wants their corporate cut and it may just be too much than Viacom is willing to pay. All in all, PlayStation 3 players are the ones missing on a nice feature.