The word comes straight from Epic Games' Mark Rein, who posted the following on the company's forum: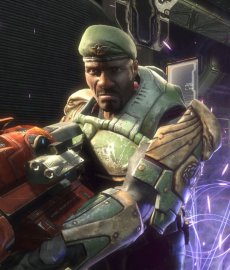 "We got news last night that Unreal Tournament 3 has been approved by SCEA and has been released to North American manufacturing. Midway has started talking to retailers to figure out exact timing and they will have a formal announcement early next week when everyone is back from the Thanksgiving holiday."
According to Rein, Midway will start shipping the game to retailers in North America around December 10, with gamers being able to buy the next day.
Gamers in Europe and UK will have, as always, to show a little patience, if "little" means at least two months. In the most optimistic scenario, Unreal Tournament 3 will arrive on the Old Continent in January or February next year.
It would be interesting to see just how will the release affect PlayStation 3 sales. Will we see another Halo 3-like boost or not?