The game is already in development at Relic Entertainment and is scheduled to be released on PC in Spring 2009.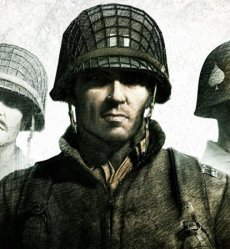 "In Company of Heroes: Tales of Valor, we're offering players a ton of rich, new content including more strategic options in single-player and multiplayer," said Tarrnie Williams, general manager, Relic Entertainment. "With fresh new campaigns and multiplayer modes, brand-new units, additional maps and the introduction of the 'direct-fire' feature, we're once again committed to delivering the best in strategic gaming."
Company of Heroes: Tales of Valor will feature three campaigns,new multiplayer modes, additional maps and units. Also, it introduces a new "direct-fire" feature that allows players more tactical control of their units and more strategic options in-game.
The new is based on Relic's proprietary Essence Engine and is fully compatible with Company of Heroes and Company of Heroes: Opposing Fronts.