No surprise, we're not talking about brand new releases; the list include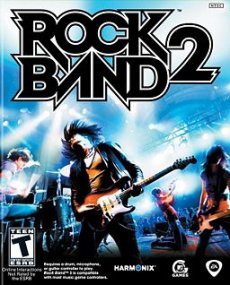 s older albums that already made a name for themselves in the music business.
The first name to be announced was Megadeth's "Peace Sells… But Who's Buying". Next in line come Foo Fighters with "The Colour and the Shape", Red Hot Chili Peppers with "Blood Sugar Sex Magik" and Jane's Addiction — "Nothing's Shocking".
Stevie Ray Vaughn made "Texas Flood" part of the deal, and No Doubt decided to put together a "Best of…" compilation especially for the game.
Additional details are bound to pop out in the near future. Rock Band 2 will be released this September on Xbox 360. PlayStation 3, PlayStation 2 and Nintendo Wii versions will hit the stores as well, later this year.