The game will first ship to Japan, on February 26. The European releas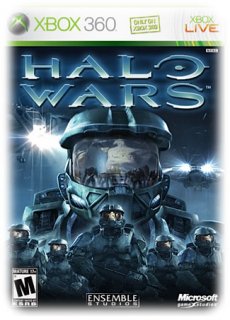 e is to follow one day later, on February 27.
Gamers living in North and South America will have to anxiously wait their turn until March 3. It's only a 5 days delay, so nobody will be bothered (/irony).
The regular edition of the Xbox 360 exclusive will retail for $59.99. Microsoft will also release a Limited Collector's Edition ($79.99), which includes the following:
– Three new Halo 3 (not Halo Wars) multiplayer maps: Assembly, Orbital and Sandbox.
– The Halo Wars: Genesis graphic novel
– The "Honor Guard" Wraith in-game vehicle
– Six "Leader Cards." Trading cards
– Spirit of Fire Patch
Those still wondering whether they should buy the title or not should read this: Halo Wars will be the last game you'll ever see from Ensemble Studio. The Age of Empires developer will be shut down by Microsoft and the top team will be added to a new studio.