The game already earned over $300 million in sales.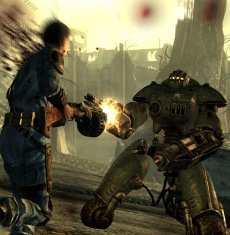 "The successful launch of Fallout 3 by Bethesda Softworks follows the success of The Elder Scrolls IV: Oblivion, which remains one of the highest scoring games ever published and earned"Game of the Year" honors in 2006. Fallout 3 has been featured on over 100 magazine covers across the globe and is available in eight languages," reads the official press release
The US release took place on October 28 in North America. and was made available on Xbox 360, PlayStation 3 and PC.
Fallout 3 is set more than 200 years following a nuclear war. The game enables the player to create any kind of character he wants and explore the open wastes of Washington, D.C. however he choose.
The nuclear RPG will be released in Japan on December 4.