According to statistics released by
Famitsu
, Nintendo reigned during the entire financial year in Japan (March 26, 2007, through to March 30, 2008). As expected, the champion of sales was the company's handheld console, the Nintendo DS, which sold 6,343,547 units.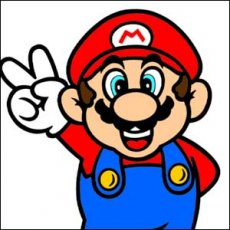 In the mean time, its rival from Sony managed to follow at a great distance: the PlayStation Portable sold only 3,427,971 units.
Nintendo's Wii console sold 3,741,946 units, a good result to say the least. The PlayStation 3 pushed 1,197,418 units off the shelves, while the Xbox 360 confirmed its status of failure in Japan: only 235,318 units.
Nintendo also sits well in the overall number race: the DS is credited to have sold over 22 million units, the PSP revolves around 9 million PSP, the Wii has 6 million sales. The PlayStation 3 sold about 2 million units, while the Xbox 360 hasn't been able to break the 1 million barrier: only 603,000 sold units.
In the games realm, the best seller is the Wii Fit (1,762,193 copies), followed by Mario Party DS (1,659,315), Wii Sports (1,616,377 units), Super Smash Bros. Brawl (1,554,852 units), and Pokemon Mystery Dungeon (1,354,447 units).