The game is under development at Trion's Redwood City studio and targets the US and the European markets. No name has been chosen for the new MMO.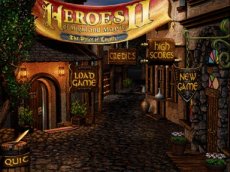 "This game is designed on the philosophy of putting players at the center of the game world," said Jon Van Caneghem, co-founder, President and Chief Creative Officer, Trion. "By building an extensive event system and a server architecture that allows for dynamic change, we are creating completely new opportunities for creative game design. The game will live and change along with the players, evolving in response to their actions and the creativity of our design team."
The project is currently in the fuzzy stage of the beginning, when all that the developer can tell is just a cartload of promises. Players will supposedly enter "a seamless, persistent fantasy world", torn apart by battles of enormous scale and dynamic events set to significantly influence each player's fate. On the technical side, Trion says it will come up with a new server-based architecture that's designed to enable "massive scalability, dynamic content evolution, and cross platform development."
So we have one more challenger to World of Warcraft's supremacy. Isn't the market already too crowded in the MMP area?