The new wave of sequels has been unveiled at the coming this year at an Massive Inc. upfront, MTV Multiplayer
reports
. The first game to be me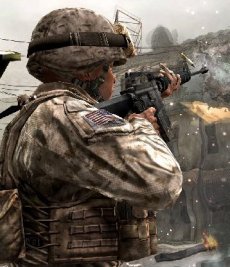 ntioned was, as expected, Call of Duty: Modern Warfare 2. Activision proved less than eager to unveil interesting details and only said that the new title will be developed by Infinity Ward, the original creator of the series.
Call of Duty: World at War was developed by Treyarch, a studio not mentioned at this time by Activision. Rumor has it that Treyarch will be moving on to other project.
Next in line came Guitar Hero 5, a title scheduled to be put together in Neversoft's laboratory. The game is scheduled to be released next year.
The Tony Hawk franchise will also skate its way back in the business in 2009. Neversoft will be handling its development as well.
Last one on Activision's list was the last year's acquisition, Bizarre Creations. The Project Gotham Racing developer will be responsible for a new James Bond game (with a strong focus on driving) and for an original title. The latter features only a summary description: "Mario Kart' meets 'Forza".