Dubbed European Assault, the pack is available for Xbox 360 and PlayStation 3.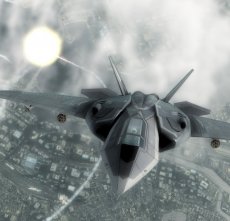 The new release will allow players to take the lead in the multi-role carrier-borne version of the Dassault Rafale, the robust Saab-37 Viggen and two Mirage planes designed for nuclear strike and long-range interception.
In addition, the European Assault pack includes the delta-winged FB-22 prototype bomber, based on the cutting-edge design of the F-22 Raptor, as well as the advanced experimental XA-20 Razorback featured in Tom Clancy's EndWar
The DLC is available starting today. The Xbox 360 pack is available 400 Microsoft Points, while PlayStation 3 gamers will have to pay around $4.99.