The expansion pack will feature 20 songs, including songs by Boston, Nine Inch Nails, Stone Temple Pilots, and All American Rejects. The price tag will read $29.99.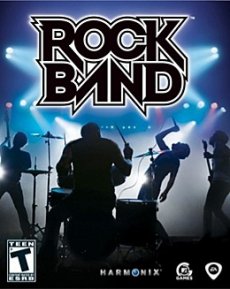 The complete track list includes the following:
30 Seconds to Mars – The Kill
All American Rejects – Move Along
Blink182 – All the Small Things
Boston – More Than a Feeling
David Bowie – Moonage Daydream
Faith No More – We Care A Lot
Grateful Dead – Truckin'
The Hives – Die, All Right!
KISS – Calling Dr. Love
Lynyrd Skynyrd – Gimme' Three Steps
Nine Inch Nails – March of the Pigs
Oasis – Live Forever
Paramore – Crushcrushcrush
The Police – Synchronicity II
Queens of the Stone Age – Little Sister
Ramones – Teenage Lobotomy
Smashing Pumpkins – Siva
Stone Temple Pilots – Interstate Love Song
Weezer – Buddy Holly
Wolfmother – Joker & the Thief
On a related note, Rock Band will be available for the Wii starting June 22.