The US publisher got the original members of the band (John Lydon on vocals, Steve Jones on guitar and Paul Cook on drums, plus the producer Chris Thomas) to get back to studio after 30 years and re-record several of their songs. Needless to say, the punk anthem was the first one on the list.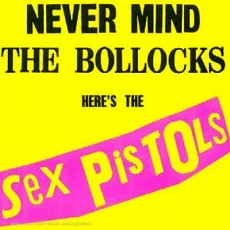 "It was great for Guitar Hero to, in a way, get us back in the studio. I wasn't sure how it was going to turn out but it actually turned out great and I think everyone held their own," said Steve Jones. "I like it (Guitar Hero) because my friends' kids like it. And I like what kids like."
The Sex Pistols only released one album, "Never Mind the Bollocks, Here's the Sex Pistols", which is to be re-released on vinyl on October 29, 2007. Also, there are plans for a vinyl release of the single "Anarchy In The UK", on October 1. The last stop of the marketing machine will be at The Brixton Academy in London on November 8, 2007, where Guitar Hero III: Legends of Rock will be sponsoring a Sex Pistols show.
Guitar Hero III: Legends of Rock was developed by Neversoft and will be released October 28, 2007 on PlayStation 2, PlayStation 3, Xbox 360 and Nintendo Wii.